Issue X of the Friday Fashion Hotlist: a compilation of some of the cutest and coolest stuff Style Intelligence Report saw out there this week.

This week, we're mixing it up with a cardigan and biker boots, both of which we saw in excess during our trendwatching extravaganzas.
For women…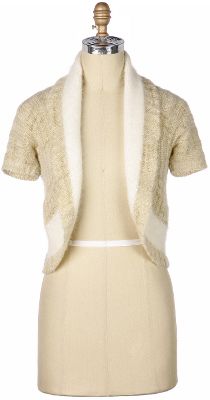 Utopia Cardigan | $78 at
Anthropologie
We love the unique look of this wool cardigan—especially the touches of gold.
And for men…
Ride'um Cowboy Boots | $250 at
Kenneth Cole
These boots are hot on both men and women. So we also found a biker-inspired women's version:
Add comment August 26th, 2005