October 19th, 2005
Background on Waraire Boswell: This
LA-based better menswear collection is one part preppy, one part sporty
and one part dapper, making it a perfect lifestyle collection for men
of all interests.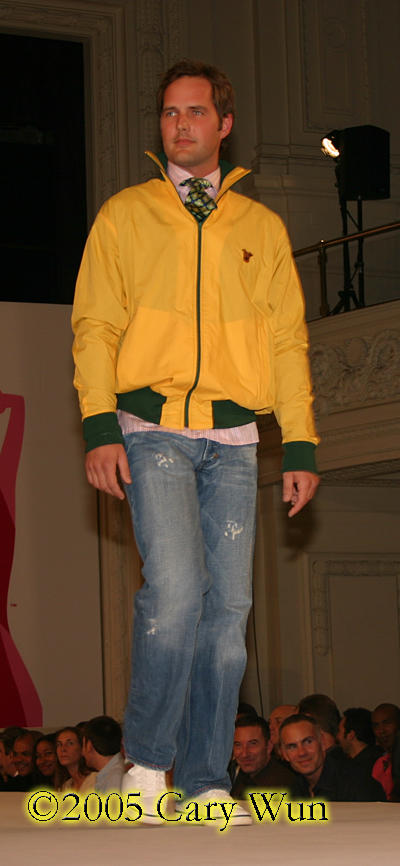 Photo Credit: Cary Wun

Key Takeaways: The
emphasis was on irregular choices: for instance, zip-up windbreakers
with ties and jeans (casual, dressed-up and sporty all at once), or a
suit paired with a tie of an unusual color.
Color Palette:
Hues ran the gamut from peach to periwinkle to purple.
Silhouettes: Suits, blazers with jeans and button-down shirts with jeans and flip-flops.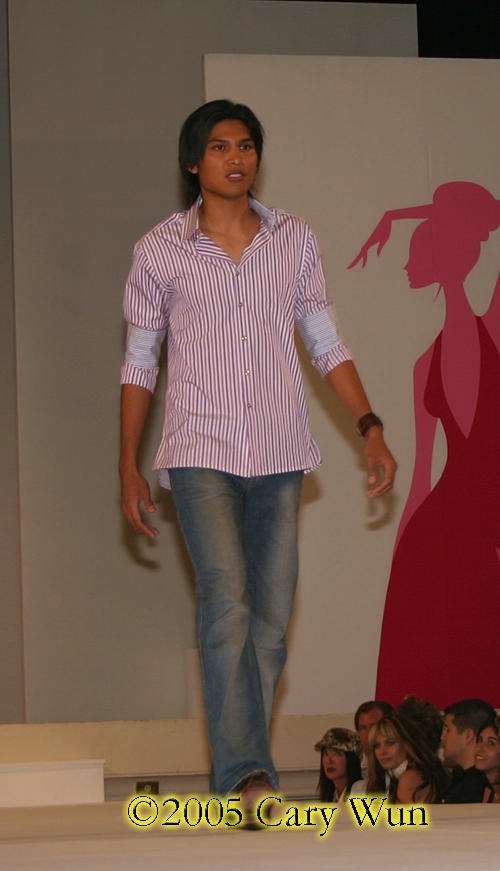 Photo Credit: Cary Wun

Accessories Report: Aviator sunglasses, flip-flops.

What's Wearable
: The meticulously tailored dress shirts; button-down shirts with contrasting cuff patterns.
At the WB show, we saw some dashing suits (and models):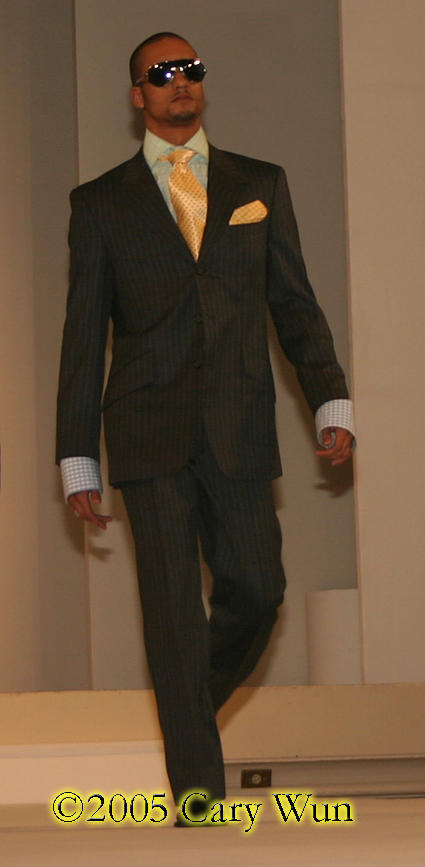 Photo Credit: Cary Wun
Entry Filed under: Men,Runway Reviews,Runway Reviews,Trend