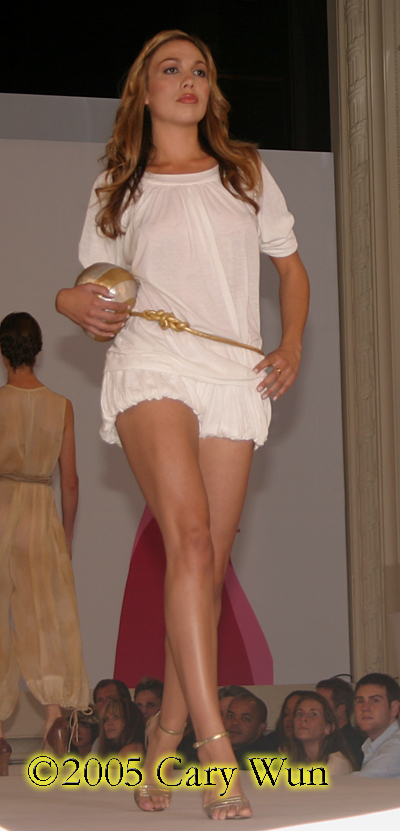 Background on Hengst:
Susan Hengst's innovative line of clothing hails from the Mission district of San Francisco.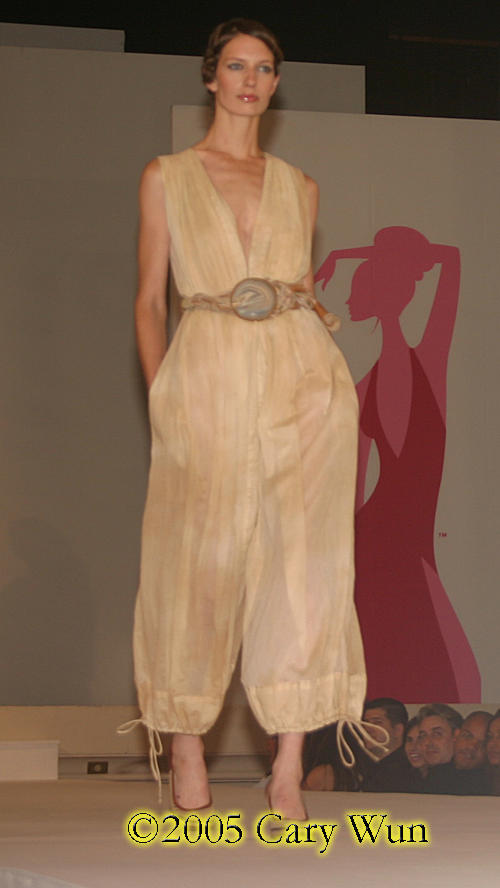 Key Takeaways:
As
sexy mood music played, models sashayed down the runway in everything
from pantsuits to pleather hot pants. Designer Hengst enjoys combining
designs with unexpected fabrics–a windbreaker made of silk taffeta,
for instance.
Color Palette: All colors–the bolder, the better.

Silhouettes
: Arabian-inspired pants and culottes; shirred jersey separates; sporty windsuits.
Accessories Report
:
Belts in gold rope or leather, cinched with a geode belt buckle;
aviator sunglasses. Our favorite was a random gold-and-pewter stuffed
pleather ball that looked like it might have been a pet's toy before it
made the show.
What's Wearable
: White wide-leg pants.
We definitely noticed these green pleather shorts, held together by a bow-tie:
Add comment October 24th, 2005