October 25th, 2005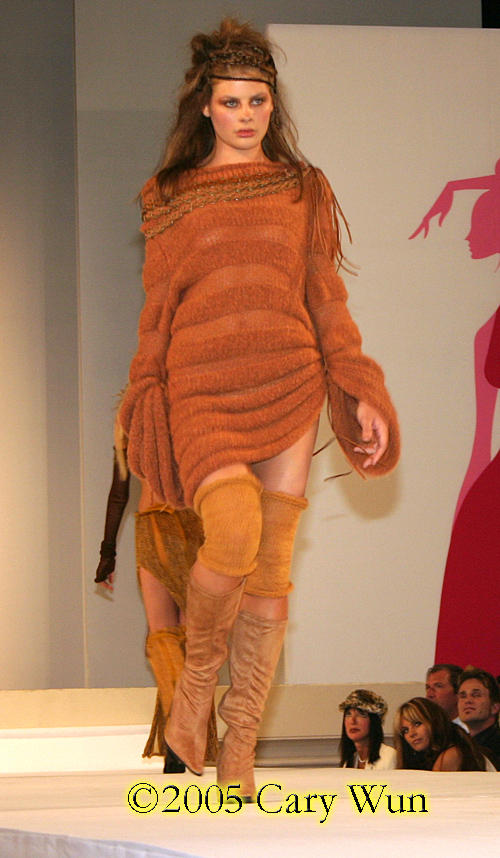 Photo Credit:
Cary Wun
Background on Elena Vasileva:
As a child in Russia, Elena Vasileva learned to knit. A degree from FIDM and many years later, she proffers a line of knitwear made exclusively with yarn.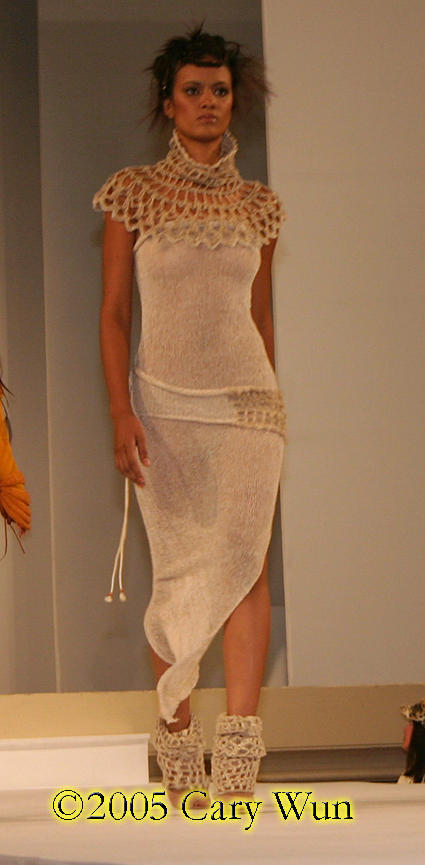 Photo Credit:
Cary Wun
Key Takeaways:
This was by far the most creative collection we saw in the Fresh Faces show. Knitting's obviously not just for grannies anymore!
Color Palette:
Space-dyed fabrics and burnt orange, pewter, lavender, burgundy, cream and taupe.
Silhouettes: Exaggerated puffy sleeves, super-short skirts, and, for once, a new take on enhancing the bosom: Rather than doing the traditional low-cut top, Vasileva decided to make full use of undercleavage.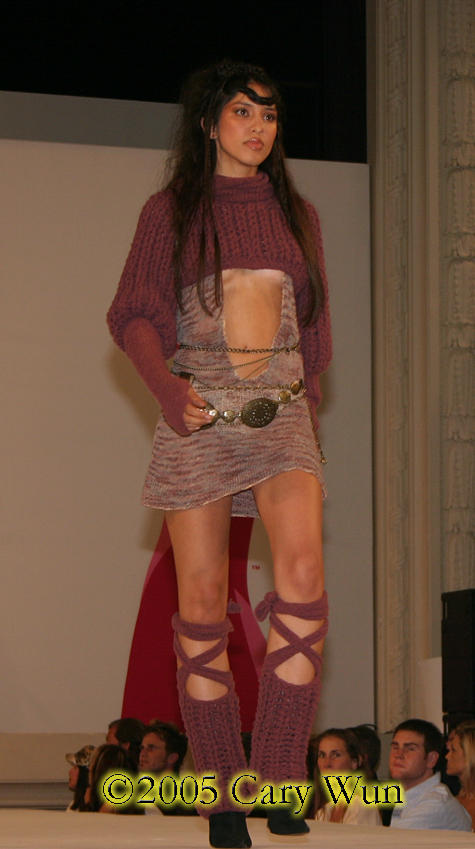 Entry Filed under: Runway Reviews,Runway Reviews,Trend,Women