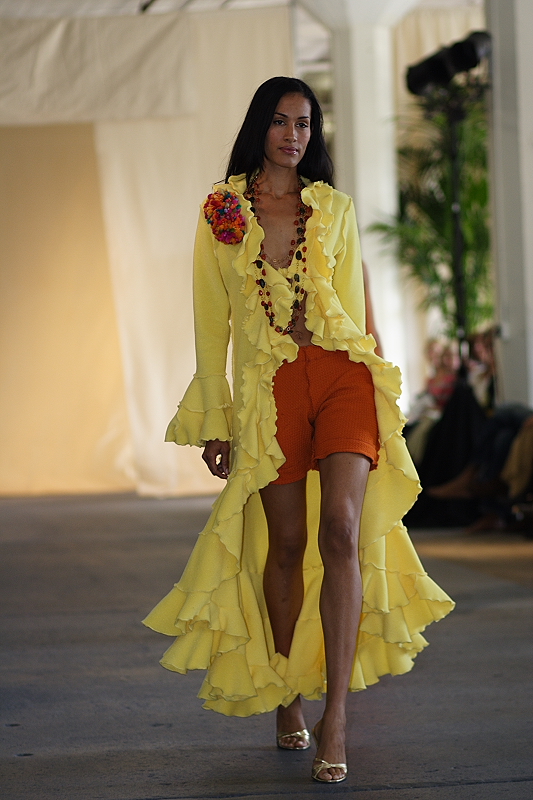 Background on Cari Borja:
This Gen Art San Francisco Fresh Faces alum started her collection
while getting her doctorate in anthropology in Berkeley. After her
collection — a compilation of more than 40 outfits — was presented at
fashion week, a very pregnant Cari stepped out to receive an
overwhelming round of applause.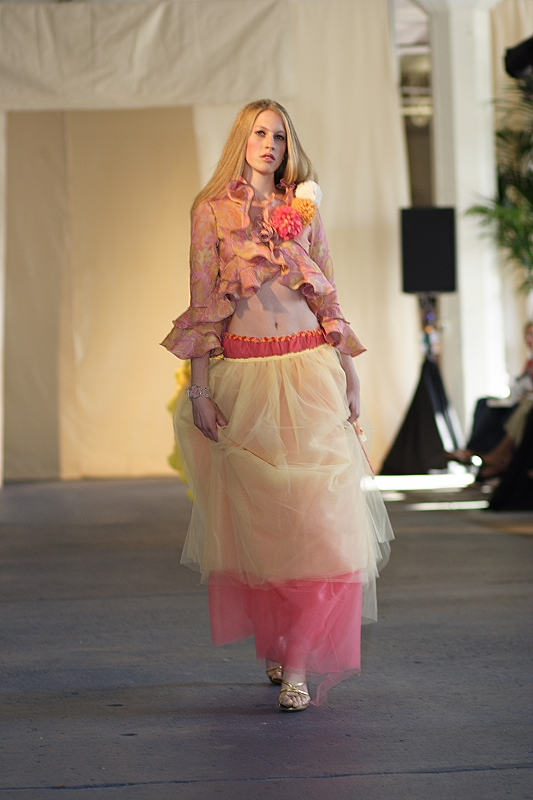 Photo Credit: Ling Kong
Key Takeaways: "I
was inspired by my daughter," Borja told us after the show. "She's two
years old and she dresses herself in [different] shapes and colors."
Borja captured youth through her choice of colors for the collection,
as well as with the playfulness of ruffled hems.
Silhouettes
: Tiered ruffle babydoll dresses, ruffle cardigans with ruffled sleeves, hooded, ruffled camisoles. Did we mention ruffles?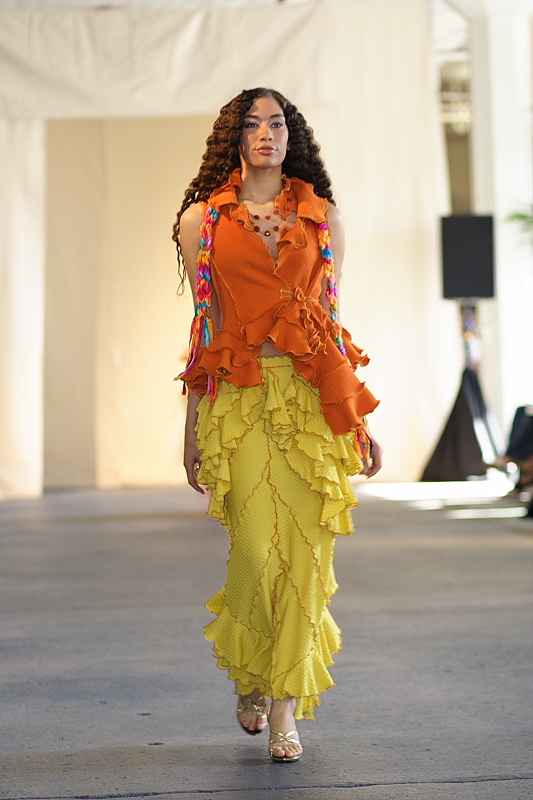 Photo Credit: Ling Kong

Accessories Report
:
Gold sandals on every model, dangly earrings, bunches of tangled
necklaces and bracelets, gold necklaces with tassles. We also saw
various-sized pom-poms made of yarn and worn in the manner of flower
pins.
What's Wearable
: A gold babydoll dress with tiered ruffles.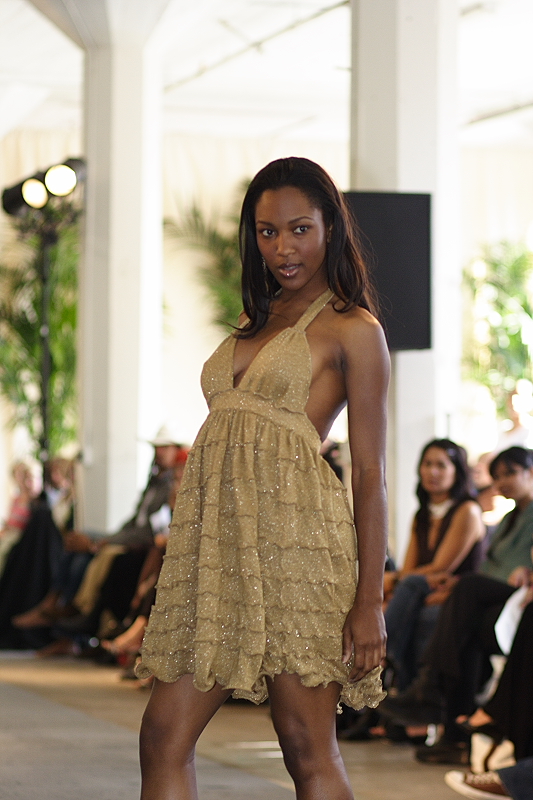 Photo Credit: Ling Kong
Add comment October 27th, 2005