Issue XV of the Friday Fashion Hotlist: a weekly compilation of the cutest and coolest stuff Style Intelligence Report saw out there this week.
This week, we searched high and low for stylish, but utilitarian bags for work. Check out what we found!
For women…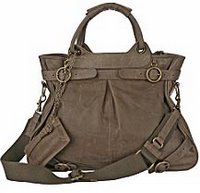 Continental Carry All | $228 at Anthropologie
The straps, the hardware, the shape–we love everything about this bag. We think that the nipped in strapline gives this tote a little something extra. It's roomy enough to hold your papers, books, art supplies, cell phone, PDA, iPod…and it's stylish to boot!
And for men…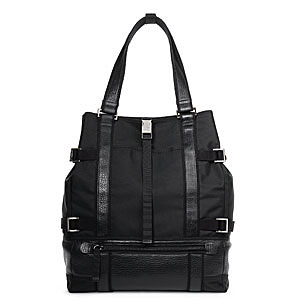 "Bring It" Tote | $200 at Kenneth Cole
We love both the strap detailing as well as the hardware elements. This tote perfectly complements the utility-conscious look of the season.
Add comment November 4th, 2005