Issue XVI of the Friday Fashion Hotlist: a weekly compilation of the cutest and coolest stuff Style Intelligence Report saw out there this week.
This week, we turned up an adorably cute dress (holiday party, anyone?) for women, and a biker-chic pair of men's pants.
For women…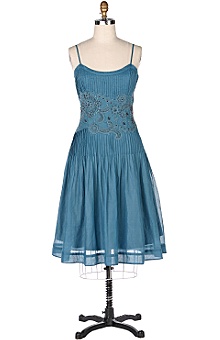 Blue Chalet Dress | $188 at Anthropologie
We love (1) the perfectly-on trend (and generally flattering) color, (2) the pintucking, and (3) the beaded appliqué. Pair it with a cream colored shawl, and you'll be ready for an evening out on the town!
And for men…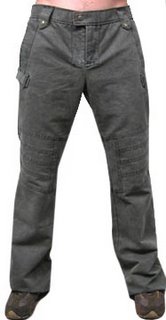 Roman Kapadia "Pit Pants" | $259 at Guyshop
We're strong believers in the beauty in the Details, and by that measure, this pair of pants has beauty to spare. Between the grommets, the seam detailing, and the back zippers, Kapadia's "Pit Pants" strikes a balance between trendiness and utility.
Add comment November 11th, 2005