Issue XVIII of the Friday Fashion Hotlist: a weekly compilation of the cutest and coolest stuff Style Intelligence Report saw out there this week.
This week, we present to you the cutest women's sweatercoat and an awesome men's herringbone jacket!
For women…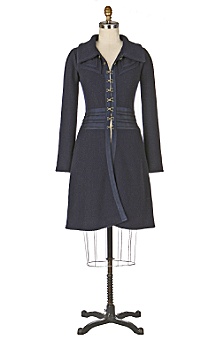 Thames Sweater Coat | $248 at Anthropologie
Love the shoulder detailing, the hook and eye closures, and the ribbon trim. Adorable!
And for men…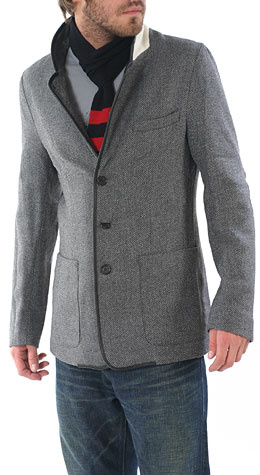 Obedient Sons Herringbone Jacket | $555 at Active Endeavors

Versatile jacket that, according to Active Endeavors , is "one part professor (black leather elbow patches) and three parts Mod (rounded, leather edged lapels, a slim bodice and high three-button)." Added bonus for us? The Obedient Sons label was launched out of San Francisco.
Add comment December 2nd, 2005