Issue XIX of the Friday Fashion Hotlist: a weekly compilation of the
cutest and coolest stuff Style Intelligence Report saw out there this
week.
This week, we present to you a perfectly deconstructed women's sweater and an adorable men's toggle coat!
For women…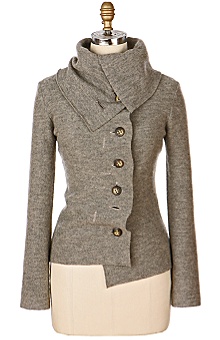 Copenhagen Sweater | $199 at Anthropologie
We appreciate the sumptuous drape of the neckline and the buttons placed just so, off the center line.
And for men…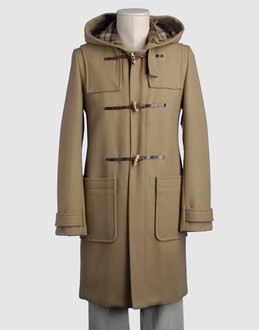 Veronique Branquinho Toggle Coat | $898 at Yoox

We're huge fans of the toggle coat, for men and for women. This particular version features oversized pockets, oversized shoulder detailing, and a hood to help protect your head from the elements.
3 comments December 9th, 2005