January 5th, 2006
Several seasons ago, shiny pearls gave way to Lanvin's smash hit, pearls wrapped in raw-edged silk tulle,
which begat organiza- and ribbon- wrapped beads,
which meshed with the crochet trend to produce crochet-covered beads,
which have since spawned a slew of necklaces and bracelets covered with tiny miniature beads.
Which brings our trend to beads covered with beads,
which means that, quite literally, some prefer to wear irony on their sleeve.

Whew. All we can say is that this trend has truly grown up.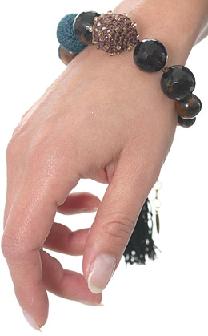 Wendy Mink Tigereye Bracelet | $132 at Active Endeavors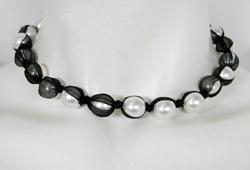 a.v. max Organza Wrap necklace | $83 at Girlshop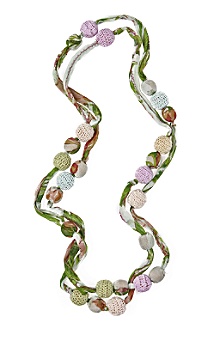 Villa Taranto necklace | $68 at Anthropologie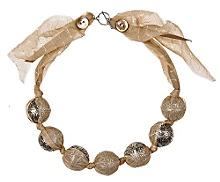 Salome necklace | $188 at Anthropologie
Entry Filed under: Trend,Trendscape,Trendscape,Women