February 5th, 2006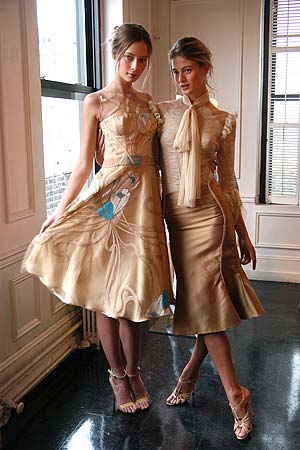 Photo Credit:
NY Metro

Key Takeaways: Esteban Cortazar showed a small collection of eveningwear for his Fall 2006 collection. We saw mainly structured styles–tailoring was key here.
Color Palette: Neutrals, mainly beiges, along with oranges and light blues.
Silhouettes: Body hugging silhouettes and tailored dresses with multiple panels. Backless styles and fishtail hems.

What's Wearable: Everything! Cortazar showed a very pretty, very wearable collection of eveningwear.
Entry Filed under: Runway Reviews,Runway Reviews,Trend,Women