February 15th, 2006
Curves. All women have ones they want to emphasize and others they'd prefer to downplay. But how do you know you're not downplaying the good curves and highlighting the bad ones?
While most people won't tell you if you've made an unflattering choice, we here at Omiru know that a good friend never lies. Unless you're a six-foot tall model with a washboard stomach and legs for days, we suggest you stay away from the following:
#1. Expectant mother tops. We know a tall, slender woman who got asked if she was expecting…when she wasn't. The culprit? You guessed it–the awful Expectant Mother Top. Stay away from pieces that tent out under the bust, especially those with extraneous, bulky fabric.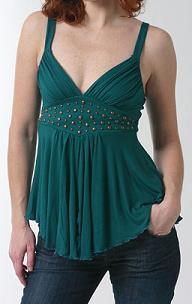 (Photo Credit: Active Endeavors)
#2. Shants, gauchos and culottes. They hit at the widest part of the calf, making your legs look shorter and fatter.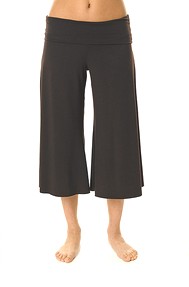 (Photo Credit: Blush)
#3. Overly tight microfiber or spandex. We don't think this looks flattering, ever–even on a slender bod. We do, however, think it looks slutty.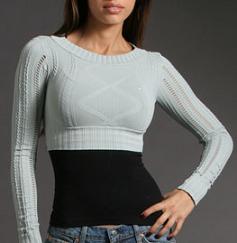 (Photo Credit: Arden B.)
#4. Crop tops. They spotlight the "pooch" above the groin, especially when sitting down (like the model below).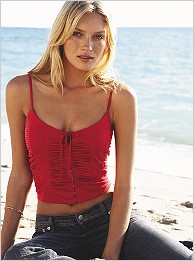 (Photo Credit: Victoria's Secret)
#5. Tea-length skirts. Refer to #2. Instead, try to aim for a longer skirt, or try our favorite length: just below the knee.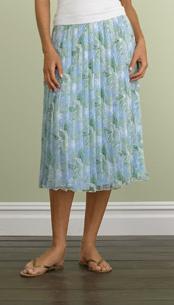 (Photo Credit: J. Crew)
Entry Filed under: Figure Flattery Guide,Figure Flattery Guide,Women