February 25th, 2006
Designer Norma Kamali, renowned for her form-fitting
activewear and cutout swimwear, has collaborated with Spiegel to offer
Norma Kamali Timeless, a collection of three convertible pieces all
priced under $100. For example, an extremely versatile tie-waist skirt
can also be worn as a simple top, or as a halter, cross-front or
strapless dress. Add a few supporting pieces into the collection–a shrug, bootcut pants, a pleated skirt–and you have a sexy, versatile and low-maintenance wardrobe.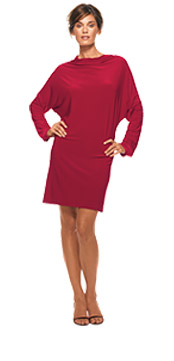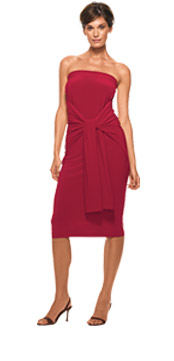 All-In-One Dress, worn two different ways | $79 at Spiegel