February 28th, 2006

Just because you're at the office doesn't mean that you have to sacrifice your sense of style. Show off your preppy side with an on-trend sweatervest over a button-down shirt, and spice things up with a pair of cropped pants. Add a pair of killer flats, and you're good to go!
Where to Wear: This outfit is strictly Business Casual–it's good for a polished look at a more casual workplace. We'd have to recommend skipping this one for offices with more strict dress codes–don't try this one at Corporate. The cropped pants, in particular, might raise a few eyebrows.
Fashion Formula
= Button Down Shirt + Sweatervest + Cropped Pants + Flats.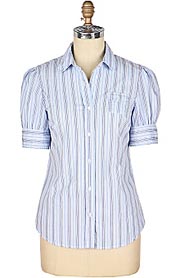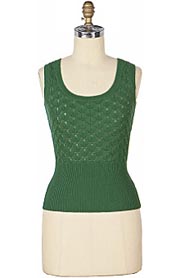 Stenographer Button Up Blouse | $78 at Anthropologie (left), and
Folding Fan Vest | $78 at Anthropologie (right).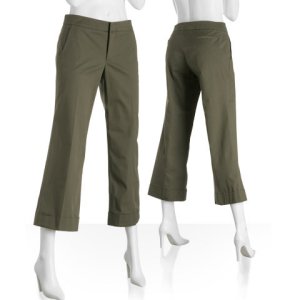 Chaiken Cropped "Lindsey" Pants | $112 at Bluefly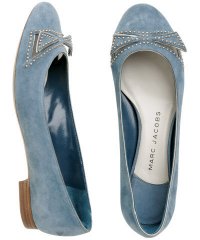 Marc Jacobs Blue Suede Studded Flats | $314.99 at Bluefly

Entry Filed under: Ready Made Outfits,Women