March 1st, 2006
Working women around the world face the same problem each morning as they get dressed: "What do I wear today?" Though we can't plan as many outfits as there are work days, here's one to get you started.
Working in Style = Layered Necklace + Wrap Sweater + Button-Down Shirt + Cropped Trousers.

For future reference, storm through your closet on one weekend to identify pieces that are appropriate for work. Next, do a mini fashion show for yourself: put together as many outfits as your fashionable mind can come up with. Best practice: either take a polaroid of yourself or jot down the brilliant ideas you came up with.
The next time you get up at the crack of dawn to get ready for the job, brushing your pearly whites will take longer than looking chic.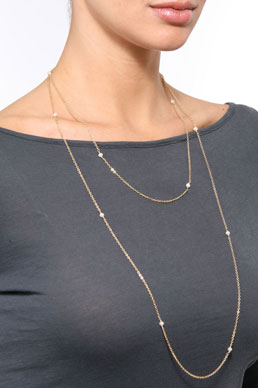 Snow Necklace | $105 at Couture Candy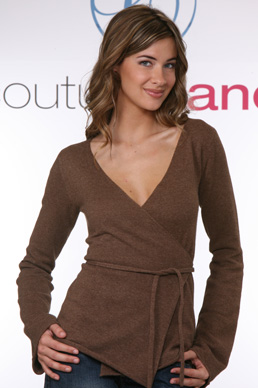 Luxe Cashmere Ballet Sweater in Willow | $185 at Couture Candy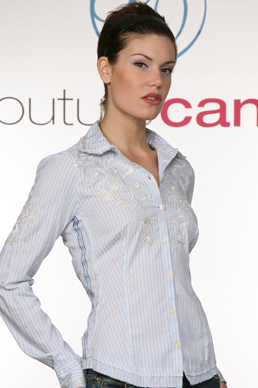 Foret D' Elans | $187 at Couture Candy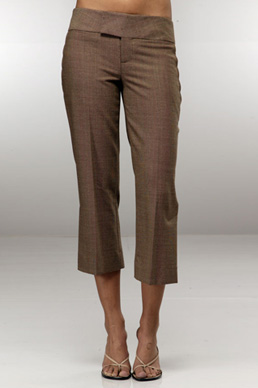 Cropped Slacks in Sand Dollar | $231 at Couture Candy
At CoutureCandy, you can shop
all the hottest designers in one place. You can read the latest industry
news, get the inside scoop on the designers, and even keep up on (and purchase)
what
celebrities are wearing. You can share ideas and connect with other members
of the CoutureCandy community via the exclusive "Couture Talk" Forum
or get inspiring wardrobe advice from their "Personal Stylists."
Entry Filed under: Advertising