Issue XXX of the Friday Fashion Hotlist: a weekly compilation of the
cutest and coolest stuff Style Intelligence Report saw out there this
week.
This
week, we have for you a pair of safety pin heels for women and a celeb-worthy pair of ombré sunglasses!
For women: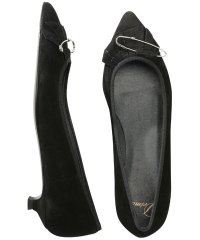 Delman "Quinn" Kitten Heels with Safety Pin| $147 at Bluefly
Susannah and I went out shopping for Giant Safety Pins as accessories while back. We could have skipped the trip to the fabric store, however, had we just known about these shoes…
And for Men: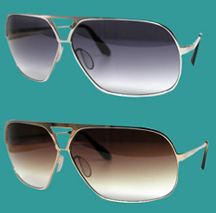 Dita "Pusher" Sunglasses | $250 at Guyshop
These titanium frames have been seen on Brad Pitt, if you're into following that sort of thing.
Add comment March 3rd, 2006