March 7th, 2006
Colored tights are making a comeback, so go on, sport any color under the rainbow. If you
catch anyone staring at your legs, rest assured that it's not because
they think you're crazy, but because they're blinded by the bright! That
said, do yourself a favor and keep your other colors neutral. You
don't
want to be mistaken for a member of the local circus.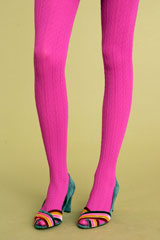 Solid Opaque Cable Knit Tights | $6.99 at Urban Outfitters
(also in green jade and apple red)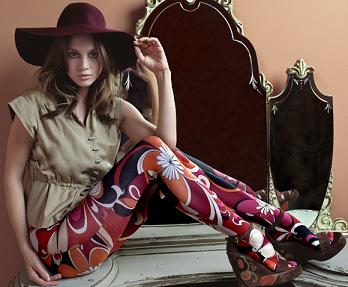 Pucci Inspired Print Opaque Tights | $22.99 at
Stockingirl
(also in cobalt, olive and fuchsia)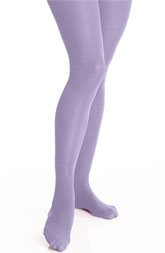 Light Opaque Tights | $8 at Nordstrom
(also in rose)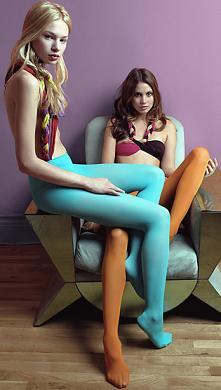 Colored Opaque Tights (in 15 colors) | $13.99 at
Stockingirl
E.G. Smith Solid Opaque Tights | $6.99 at Urban Outfitters
(also in camel and forest)
Entry Filed under: Trend,Trendscape,Trendscape,Women