March 9th, 2006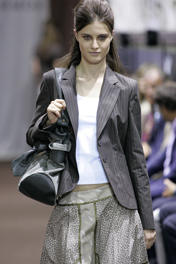 Luella Bartley's limited edition run at Target is winding down to a close (sale ends on 3/11), but Target's ready to roll with their next "Go International" designer: Canadian designer Tara Jarmon!
Tara Jarmon is known for "Smart and comfortable pieces, colored and sexy but never provocative, embellished with details such as embroidery, a bow, a flower; sober cuts, in sweet and silky materials : muslin, cotton, satin, velvet." Look for a sharp departure from Luella's youthful (and clearly British) line.
Tara Jarmon apparel and accessories will hit Target in May.
Thanks to style scout "T" for her thoughtful email (and The Budget Fashionista) for the scoop!

Entry Filed under: News