March 14th, 2006
Going from day to night is much simpler in fashion than it is in science. In the former, all you have to do is keep one basic article (in this case skinny jeans) and change the items around it. Beats studying the universe right? Now that you got the skinny on where to find the best skinny jeans, behold two looks that will take you from primp and proper during the day to edgy and bold come night.

Day Fashion Formula = Sailor-like Cardigan + White Skinny Jeans + Navy Blue Ballet Flats.
Night Fashion Formula = Black and White Striped Tank + White Skinny Jeans + Wide Leather Belt + Yellow Booties.
In the Daylight: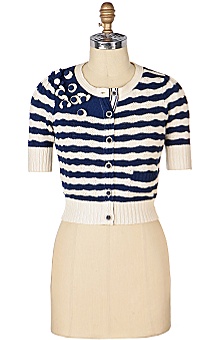 Ilke Sweater | $128 at Anthropologie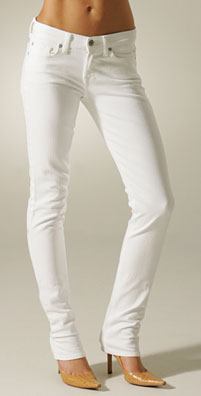 Seven For All Mankind Roxy Skinny Slimmer Jeans | $143 at Shopbop.com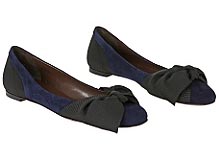 When Night Falls: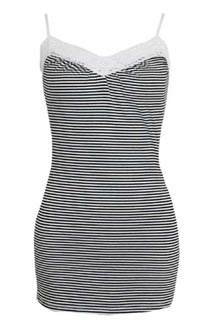 Stripe Tank | $11.80 at Forever 21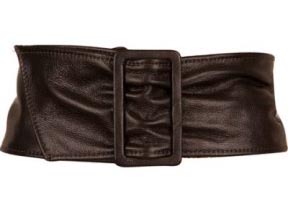 Wide Leather Belt | $49 at Bebe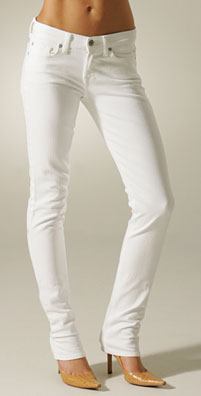 Seven For All Mankind Roxy Skinny Slimmer Jeans | $143 at Shopbop.com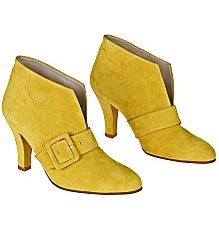 Lenore Booties | $288 at Anthropologie

Entry Filed under: Ready Made Outfits,Women