March 16th, 2006
It seems as though layering patterns has become the new "black" in men's fashion. Polka-dots with stripes, plaids with paisleys, flowers with checks – it's all about the right pattern matched with the right color palette matched with the right fit matched with the right attitude. Trying this out with various tops (i.e. jackets and shirts) is a good way to go, but the easiest route to take for men would be button downs and ties.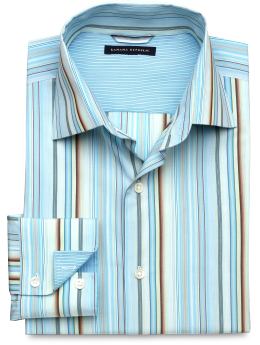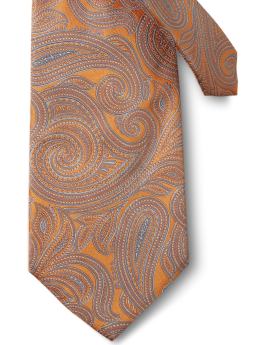 Sea-stripe premium barrel cuff shirt | $98 at Banana Republic (left), and Swirled Paisley tie | $59.50 at Banana Republic (right).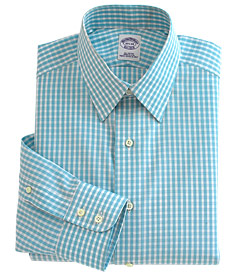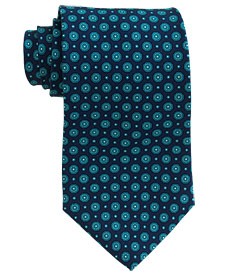 Tattersall Luxury Dress Shirt | $108 at Brooks Brothers (left), and Octagon Medallion Silk Tie | $69.50 at Brooks Brothers (right).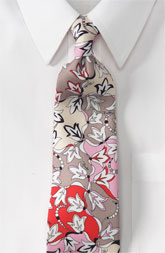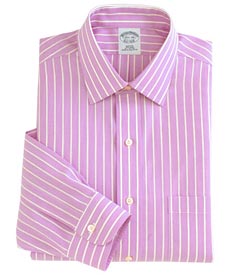 Emilio Pucci Silk Twill Tie | $130 at Nordstrom (left), and Non-Iron Slim Fit Ground Stripe Dress Shirt | $75 at Brooks Brothers (right).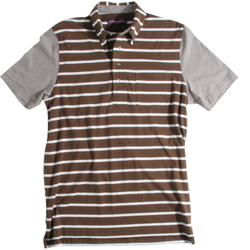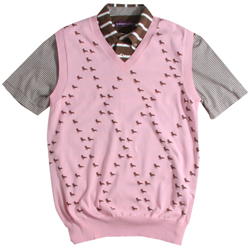 Sailor Stripe Polo | $58 at Modern Amusement (top), and Crowsicle Vest |$88 at Modern Amusement (bottom).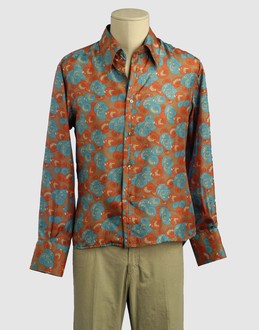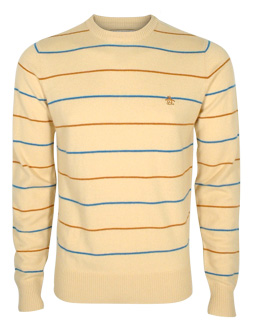 Entry Filed under: Men,Shopping Guide,Trend,Trendscape,Trendscape