March 27th, 2006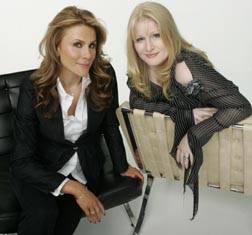 Billion Dollar Babes: Kate Nobelius and Shelli-Anne Couch

Photo Credits: Billion Dollar Babes
Even if you've never had the pleasure of attending a Billion Dollar Babes sample sale, you've probably heard amazing things
about it from friends who have. A two-day, invitation-only event held in San Francisco, Los Angeles, New York, Chicago and
London, Billion Dollar Babes attracts roughly 4,000 fashion lovers, who
compete with other shoppers for styles by more than 40 designer labels like Alex Gaines, Blue Cult, Chaiken, Catherine Malandrino, Costume National, Christian Dior, and more.
Not to burst any
shopping bubbles, but did you think the tons of fabulous outfits get
there by themselves? A lot of hard work goes into organizing an event of such scale. Shelli-Anne Couch
of parent company Couch Nobelius is
a major reason for BDB's success thus far. She and partner Kate
Nobelius handle every aspect of the process, including event
strategy, sponsorship, sourcing, guest list compilation,
pre-event publicity and celebrity outreach (it's a tough job but someone's gotta do it!).
Omiru had the opportunity to ask Shelli-Anne–an award winning journalist herself–a few questions about organizing such a massive event.
How did you start your business?
In a one-bedroom apartment in Hollywood with the grand total of one laptop, two phones, one fat contact book and a lot of chutzpah!

What did you have to do to get started?
Operationally,
we just bought items (ie: a printer, another computer as we could
afford them). Strategically, we solidified our film premiere event
production stable while nurturing a fashion idea (that was to become
the global brand of Billion Dollar Babes).
What are some challenges you face as a fashion event organizer?
That
common sense is underated. Seriously. People put square pegs in round
holes all the time! Also, people are never on time.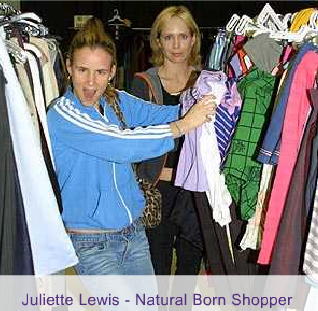 What's a day in the life of a fashion event organizer like?
Liaising
between the fashion client and the media, setting up interviews pre- and
post- runway show, and setting up shoots of the collections.

What do you do to satisfy your clients?
It's
all about setting and maintaining expectations. When a fashion client
signs on and part of the wishlist is two celebs wearing their clothes
per month and one fashion cover, then by golly, you have to achieve that.

Would you say fashion event organizers wear multiple hats? If so, what are they?
Oh golly, yes. You're the creative director, publicist, nursemaid, best friend, disciplinarian, and accountant.

How much can one expect to earn as a fashion event organizer?
The sky's the limit. Some events cost upwards of $500,000 to produce and you're earning 20 percent of that.
Do some fashion event organizers get paid more?
Absolutely. Why? They're better! Their client liaison skills meet their creativity
and execution skills, all within the fiscal parameters. They bring an
event in on budget, on time and it looks wondrous.

The Billion Dollar Babes San Francisco sale will run 8am-6pm on Saturday, April 8 at Dogpatch Studios. Everyone is welcome to attend but guests must RSVP online at www.billiondollarbabes.com.
Entry Filed under: Designer Profiles,Features,News