April 11th, 2006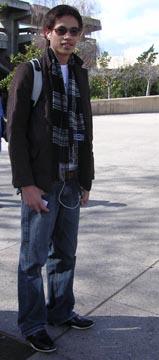 Spotted by Omiru at San Jose State University.

Now that spring has finally arrived, the laws of fashion instruct us to move all of our fall-friendly apparel to the back of the closet – but laws are always meant to be broken. That said, it is ultimately reasonable to keep those blazers and scarves out for at least one more month to remain academically hip.
To achieve this look of collegiate panache, take the oh-so-popular professional blazer and jeans look and make it your own by adding your favorite scarf. The result? – a stylish professor-like look that holds a good balance of geek chic and street savvy. Students will be asking you for help on their mid-term papers in no time.
Lord Henry Uncut Cord Suit Jacket | $184.99 at Penguin Clothing
Washed Irish Linen Ellis-Stripe Shirt | $69.50 at J Crew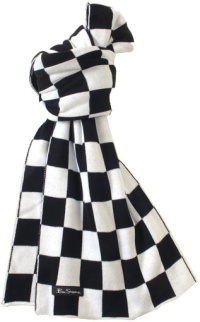 Checkered Knit Scarf | $60 at Ben Sherman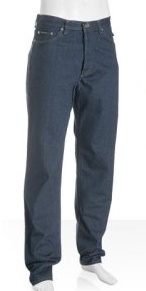 D&G Medium Blue Straight Leg Jeans | $55.99 (sale) at Bluefly
Entry Filed under: Men,Ready Made Outfits,Street Style