April 12th, 2006

Whether or not it's freezing outside, a new layering trend has been spotted on the runways and models. Unlike the Marc Jacobs throw-on-everything-you-have-in-your-closet version seen at New York Fashion Week, this new type of clothing on clothing is strictly for jackets. Model Gemma Ward was seen sporting the look on the streets, while Sasha Pivovarova wore it on the runway (as seen at Style Tribe). Here are a few coats that will layer nicely (unless you live in a desert).
Pair #1: You can wear the floral print style under or over the khaki coat, but I would recommend the latter so that the beautiful details of the floral coat stand out.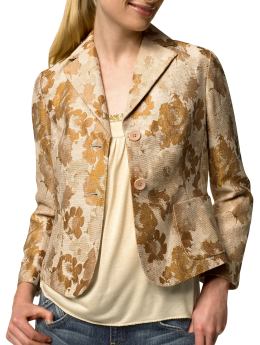 Gold Brocade Blazer | $99.99 (sale) at Banana Republic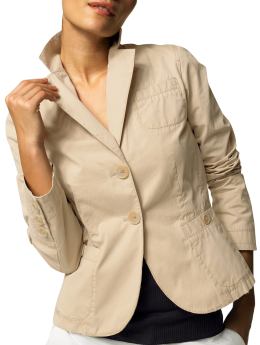 Pair #2: For a sportier look, the hoodie goes underneath the jean jacket.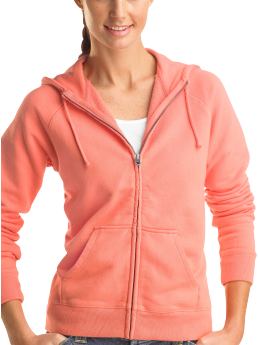 Authentic Hoodie | $19.99 (sale) at Gap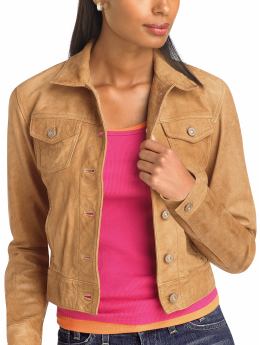 Leather Jean Jacket | $198 at Gap

Pair #3: The bright hue peeking out from the herringbone short-sleeve jacket will be adorable.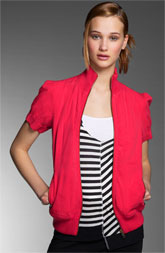 Rubbish Half Sleeve Jacket | $48 at Nordstrom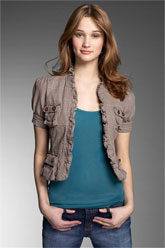 Nick & Mo Short Sleeve Jacket | $54 at Nordstrom
Entry Filed under: Trend,Trendscape,Trendscape,Women