Issue XXXVI of the Friday Fashion Hotlist: a weekly compilation of the
cutest and coolest stuff Style Intelligence Report saw out there this
week.

This
week, we present a gorgeous cocktail dress for women and a fresh looking track jacket for men.
For women:


Soap Operas Dress by Samantha Treacy | $348 at Anthropologie
Love the draped neckline that scoops the bustline and the beautiful pattern on the skirt!
And for men: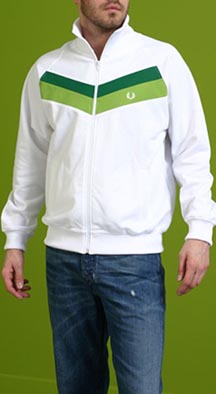 Fred Perry Chevron Track Jacket | $112 at
Active Endeavors

One part preppy and one part urban, this track jacket is sure to turn heads. Green + White = Awesome.
Add comment April 14th, 2006