April 17th, 2006
It's not news that belts are heading up north. Whether you choose to wear the following styles on your hip or on your waist, one thing's for sure: they are all a surefire way to spice up an ensemble.
If you have $$$ to burn: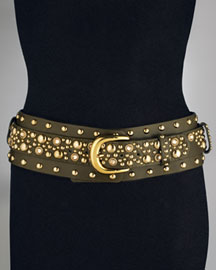 Embellished Wide Leather Belt | $475 at Neiman Marcus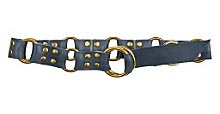 Elemental Belt | $169.95 (sale) at Anthropologie

$$ instead of $$$: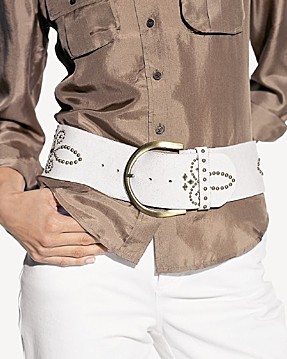 Floral Studded Leather Belt | $85 at Bloomingdales

Chic on the Cheap!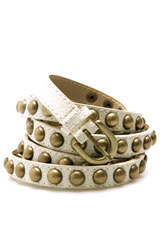 Studded Double Wrap Belt | $34 at Urban Outfitters
Entry Filed under: Trend,Trendscape,Trendscape,Women