April 20th, 2006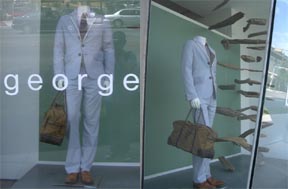 Spotted by Omiru in the store window of "By George."
Carrying all the necessary pieces of fashion for the young professional who knows how to work style both off and on the clock, "By George" (based in Austin, TX) is a retail boutique where you can rub elbows with some of the chicest Austinites.
This boutique is on top of its game when it comes to the latest trends – not only for the modern female, but for the metro male. Right across the street from the Whole Foods world headquarters, their storefront display gleams with stylish delight – especially with this "sleek urban working man on a three-day weekend" look. Its light-as-air color palette still maintains an endearing masculinity by contrasting with bold accessories (i.e. a dark hued tie and duffel bag) – but thanks to Omiru, you don't have to make a trek to the Lone Star State to achieve this look.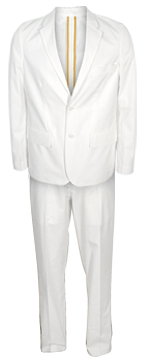 De St. Tropez Suit | $269 at Original Penguin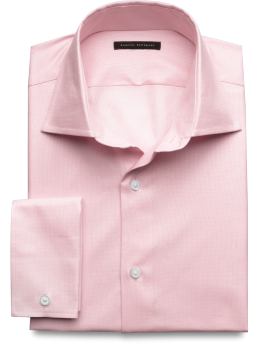 Polished pique premium French cuff shirt | $78 at Banana Republic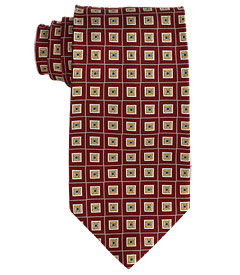 Framed silk box tie | $59.50 at Brooks Brothers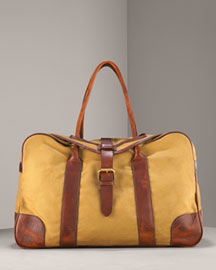 Paul Smith canvas & leather weekend bag | $510 at Bergdorf Goodman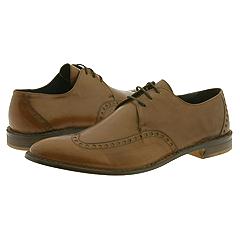 Type Z lace-up | $75.95 at Zappos.com
Entry Filed under: Men,Ready Made Outfits,Street Style,Trend