Spring is here, and all is getting brighter…including
handbags. If you want to look spring-y, yellow is the perfect hue, for it is radiant, sunny, and not too serious. So go on, catch yellow fever or opt for a more mellow yellow.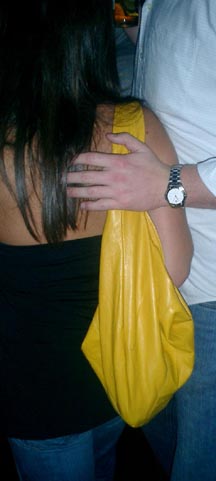 Spotted by Omiru at Mr. Smith's Nightclub, San Francisco.
The Look: Bright at Night!
Our Blow the Bank Pick: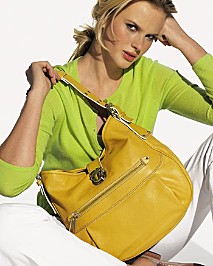 Marc Jacobs Classic Hobo | $825 at Bloomingdales

Our Splurge Picks: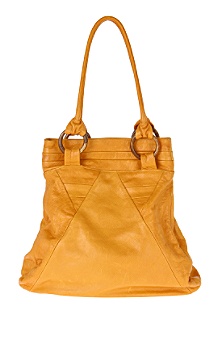 Mango Leather Tote | $498 at Anthropologie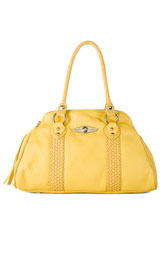 Elliott Lucca Satchel | $148 at Nordstrom
Our Cheap Chic Pick: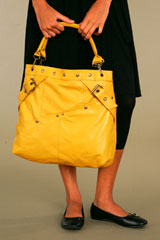 Studded Buckle Bag | $58 at Urban Outfitters

Add comment May 4th, 2006