May 8th, 2006
Target has switched gears from England to France by saying goodbye to British designer Luella Bartley and saying bonjour to Canadian born French designer Tara Jarmon. Tara's très chic flirty French designs landed in Target stores at the beginning of May and will be followed by designs from fellow French designer Sophie Albou's label Paul & Joe. The latter will feature a collection of women's pants, tops, jackets, and more, with prices ranging from $7.99 to $149.
Although Tara's entire collection for Target is affordable AND wearable, we highlight for you the ones we would want to be in if we were stranded on the Eiffel Tower:
Best Dress: 'Cause every girl needs a LBD.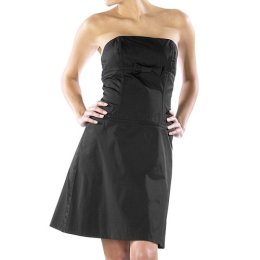 Tara Jarmon Strapless Dress - Ebony | $39.99 at Target

Best Tank: Sure to make you feel royal. (plus the bow looks a lot like the one on Keira Knightley's Oscar dress).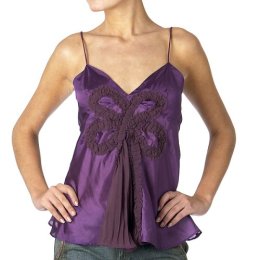 Tara Jarmon Silk Bow Applique Camisole | $29.99 at Target

Best Skirt: Cause it looks like something Gwen Stefani would wear.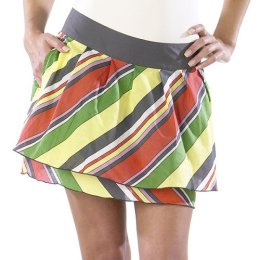 Tara Jarmon Printed Strip Skirt | $29.99 at Target