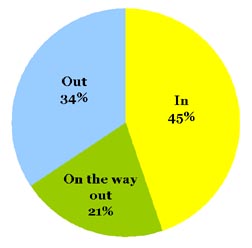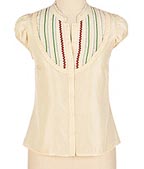 We asked: Are Victorian-style blouses In or Out?
You said: They're in, but you have your reservations about them. 45% of you voted for them, while 34% think they're Out. Another 21% believe that they're on their way out.

Omiru's take: Though they were everpresent last Fall and Winter, it seems that the fashion community is tiring of these questionably flattering blouses. And, let's face it, so are we. It's too bad, since something about these blouses screams Spring, but hey, we're ready to move on to the next silhouette.

Next Question: Tell us, what do you
think about Bubble Skirts? Are they In, or are they Out? Cast your vote on
the sidebar!

2 comments May 15th, 2006