Archive for May 17th, 2006

Work != Play;
Lovingly designed by Valencia.
$100 at Trunkt.
1 comment May 17th, 2006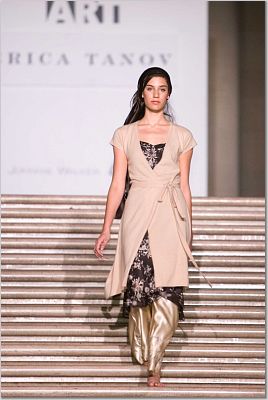 Photo Credit: Drew Altizer
Key Takeaways: This season was about unusual pairings of color, patterns and texture: We spotted jersey on satin, burnt orange combined with plum, and prints mixed in with plaids.

Color Palette: Orange and blue, chocolate brown and lime green, plum, burgundy, orange, champagne.

Silhouettes: Wide-legged pants, boxy jackets, slimming jersey wrap dresses and long, flowy skirts.

Accessories Report: Scarves–tied around the head, around the neck, around the waist–anywhere you can dream up.

What's Wearable: Virtually everything, particularly the beautiful champagne evening gowns included in the collection, as well as slimming wrap dresses and cropped jackets.

What's Not Wearable: A fringed poncho channeling the year 2004.

Add comment May 17th, 2006
Embellishment once used to be reserved for womenswear, but men are now being let in on the fun (and the snazzy details), according to FashionTribes. But not every man can sport this ultra-stylish look. Confident men who aren't afraid to don a jacket that may be a tad more feminine than that of their girlfriend can pull this look off. Men who fear being labeled a Metrosexual need not apply.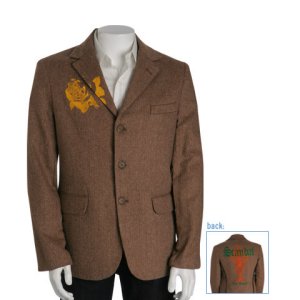 Allen B. Herringbone 3-button 'Scandal' Blazer | $219.99 at Bluefly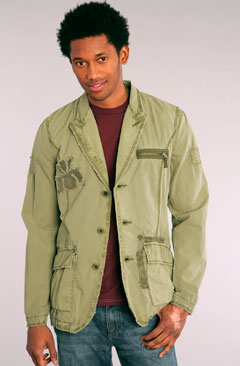 Triple 5 Soul Floral Dressy Blazer | $156 at Urban Outfitters
Add comment May 17th, 2006