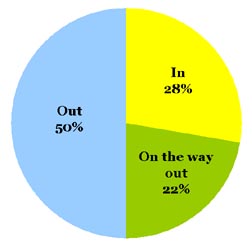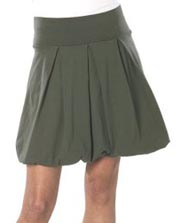 We asked: Are Bubble Skirts In or Out?
You said: They're Out. A full 50% think they're out, with another 22% believing they're on the way out. Only 28% are still all over this trend.

Omiru's take: On the racks, this skirt silhouette is adorable. However, once we put the skirt on, our love affair started to fade. Figure flattery, once again, was the issue here. Problem 1: the pouf–which adds visual weight to the derrière and upper leg. Problem 2: the length–which tended to run a bit too long to be attractive on any but the longest legs.

Next Question: Tell us, what do you
think about 3/4 Length Jackets? Are they In, or are they Out? Cast your vote on
the sidebar!

Add comment May 22nd, 2006