April May Showers bring May June Flowers. Shield yourself from any late season showers in style with one of these adorable umbrellas!
Our Blow the Bank Pick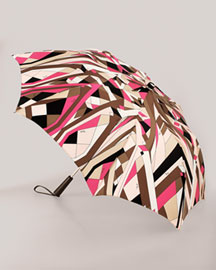 Emilio Pucci Umbrella | $405 at Neiman Marcus
If you don't feel like splurging on a designer umbrella, The Bag Lady shows a Pucci-esque one for less.
Our Splurge Picks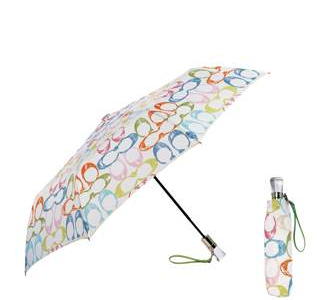 Coach Hamptons Weekend Scribble Folding Umbrella | $88 at Coach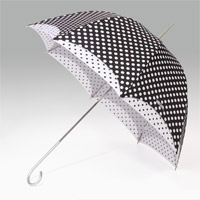 Moschino Polka-Dot Umbrella | $75 at Saks Fifth Avenue

Our Cheap Chic Pick

Eyelet Umbrella | $16 from Urban Outfitters
2 comments May 24th, 2006