Issue XXXXII of the Friday Fashion Hotlist: a weekly compilation of the
cutest and coolest stuff Style Intelligence Report saw out there this
week.

This
week, we bring to you a functionally stylish day dress for women and a punchy tissue scarf for men.
For women: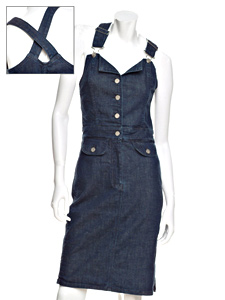 Imitation Denim Romper Dress | $250 at Intermix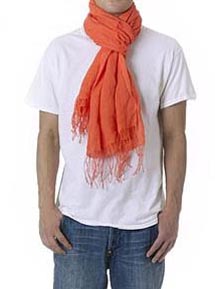 Michael Kors Tissue Pareo Scarf | $59 (sale) at
ScoopNYC

Omiru wishes you a happy (and safe!) Memorial Day holiday. We'll be off celebrating too, and our regularly scheduled Poll Results, Trendscapes, Designer Profiles, Ready Made Outfits, and Fashion Show Coverage will return on Tuesday. Not to sound like your mother, but drive carefully. Oh, and friends don't let friends (or anyone else) drive drunk.
Enjoy your well deserved vacation in style. We heart you!
Add comment May 26th, 2006