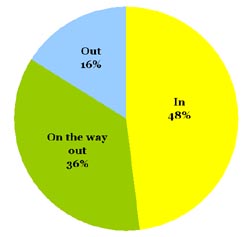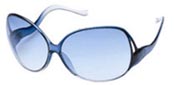 We asked: Are Oversized Sunglasses In or Out?
You said:
They're still sort-of in, but it seems that they're reaching the tipping point towards On the Way Out. While nearly half (48%) think they're in style, 36% believe oversized sunglasses are on the way out. And the remaining 16% have already deemed them Out.

Omiru's take: The dramatic sunglasses silhouette, like all trends, will have its rise and fall–and it looks like this trend's star is starting to burn out. The innovators, early adopters, and much of the early majority have each burned through this trend, and it's the late majority and the laggards who are left. Going forward, wear this trend with caution!

Next Question: Tell us, what do you
think about jackets with cropped sleeves? Are they In, or are they Out? Cast your vote on
the sidebar!

1 comment June 5th, 2006