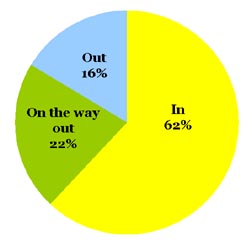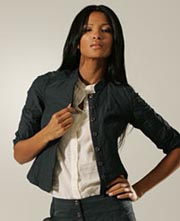 We asked: Are Cropped Sleeve Jackets In or Out?
You said: You love them! A full 62% think they're in. Only 22% think they're on their way out, and a mere 16% think they're already Out.

Omiru's take: It's a cute silhouette, and although it's not here to stay forever, we're having fun with it now. Cropped sleeves are flattering on most body types, which should propel this trend further into the mainstream.

Next Question: I am Fashion recently reported on a new trend: Dungaree Dresses. Tell us, what do you
think about these overall-style dresses? Are they In, or are they Out? Cast your vote on
the sidebar!

2 comments June 12th, 2006