Issue XXXXV of the Friday Fashion Hotlist: a weekly compilation of the
cutest and coolest stuff Style Intelligence Report saw out there this
week.

This
week, we bring to you a gorgeous fitted jacket for women and a buckle-happy pair of hi top sneakers for men.
For women: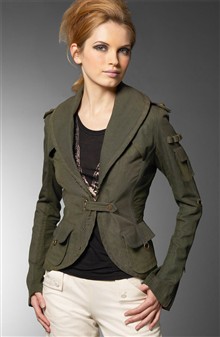 L.A.M.B. Trooper Jacket | $425 at Nordstrom
Why do we love it? The oversized collar, the cute front closure, and the utilitarian pockets.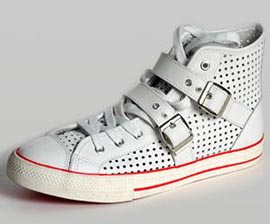 Double Identity Hi Top Sneakers | $69 at
Shop at Milk

Quite unique.
Add comment June 16th, 2006