June 19th, 2006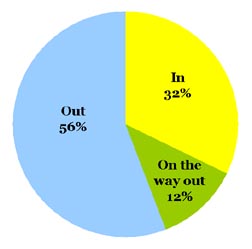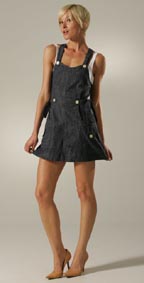 We asked: Are Dungaree Dresses In or Out?
You said: Out. The breakdown? 56% voted "Out", and another 12% voted "On the Way Out." A sizeable 32% minority, however, are willing to give this trend the benefit of a doubt.

Omiru's take: Dungaree dresses are cute in a 60s-tastic way, and their youthful insouciance can liven up any outfit. However, these dungaree dresses appear to be a niche trend.

Next Question: The Color White might as well be the New Black (or wait, was that [insert flavor of the week here]). Despite the wearability problems (Warning: Stains Incoming!), we've seen the color all over Fashion Week…and now, all over the fashion media, including Lucky's July cover. Tell us, what do you Really
think about the color White? Is it In, or is it Out? Cast your vote on
the sidebar!

Entry Filed under: News,Trend,What's In and What's Out