June 19th, 2006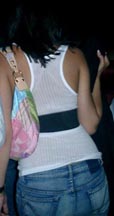 Spotted: At the Rouge, San Francisco.
The Look: The wifebeater paired with the denim miniskirt bleeds (Southern) California casual chic, but the black belt worn at the waist adds an element of sophistication to the ensemble.
Your Version: Equally laid-back, with a punch of color: Colored tank + Black Leather Belt + Denim Miniskirt.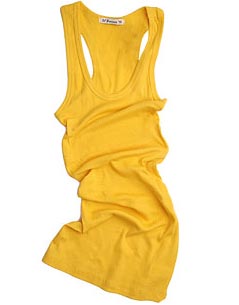 Racerback Ribbed Tunic | $7.80 at Forever 21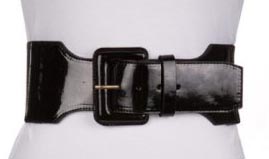 Patent Leather Canvas Belt | $59 at Bebe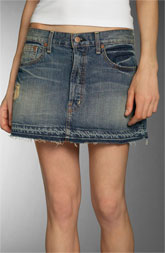 Chip and Pepper Denim Miniskirt | $169 at Nordstrom
Entry Filed under: Ready Made Outfits,Street Style,Women