Issue XXXXVI of the Friday Fashion Hotlist: a weekly compilation of the
cutest and coolest stuff Style Intelligence Report saw out there this
week.

This
week, in honor of the summer season, we're all about leisure. We bring to you an effortlessly gorgeous flower print blouse for women and a strikingly green tee with a hammock print for men.
For women: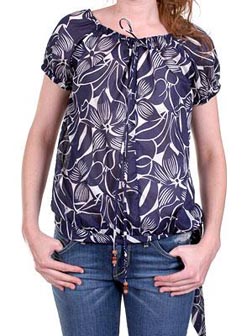 Mason Navy Floral Short Sleeve Blouse | $161 at Shop at Milk
The serene navy color, the oversized floral pattern, and the blousy silhouette unite, affecting the breezy spirit of a tropical vacation.
Hawaii, anyone?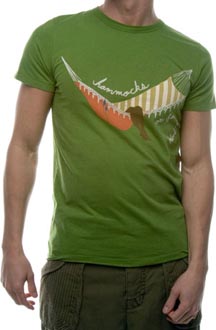 Trovata Hammocks Tee in Clover Green | $46 at
Revolve Clothing

A hammock motif summons somnolent scenes of summer.
Add comment June 23rd, 2006