July 5th, 2006
You needn't attire yourself in a tweed skirt suit to enjoy a cup of
tea and biscuits with a close friend on a Sunday morning, so tuck away the
formalwear–this casual brunch rendezvous is anything but uptight. Still,
just because you don't want to mimic the Queen Mum doesn't mean you should look
unpolished. Our summery brunch outfit is simply sublime for its mix of casual and chic. Cheers!
Brunchtime Fashion Formula = Quirky Necklace + Sleeveless Blouse + Knee Shorts + Heels.



Large Vermeil Antique Key Necklace | $180 at Couture Candy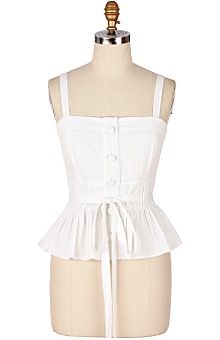 Ribbed Jumper | $88 at Anthropologie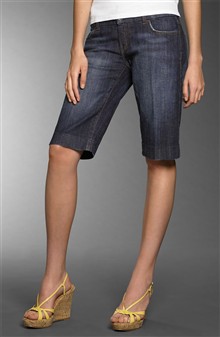 !iT Jeans "Dirty Dancing" Knee Shorts | $52 at Nordstrom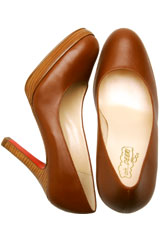 Rounded Toe Wood Platform | $110 at Urban Outfitters
Entry Filed under: Ready Made Outfits,Women