Issue XLIX of the Friday Fashion Hotlist: a weekly compilation of the
cutest and coolest stuff Omiru's Style Intelligence Report saw out there this
week.
This week, in honor of our Fur poll, we're featuring cruelty-free (read: no animal products used) fashions: a preppy pair of casual flats for women and a rugged vegan messenger bag for men.


For women: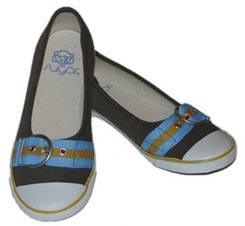 Sugar Shoes Smokin Cat Slate Blue Vegan Sneaker | $31.99 at Alternative Outfitters
Pair them with jeans and a white tank for a night in with the girls.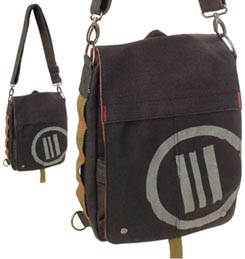 Parcel Black Daily Vegan Messenger Bag | $59.99 at
Alternative Outfitters

Billed as a "veritable Swiss Army knife of transporting possibilities."
3 comments July 14th, 2006