Issue No. 55 of the Friday Fashion Hotlist: a weekly compilation of the
cutest and coolest stuff Omiru's Style Intelligence Report saw out there this
week.
This
week, in honor of all those sleepy students fighting to stay awake in class, we bring to you two deliciously militant styles: a motocross jacket for women and a Limited Edition Triple Five Soul jacket named after the infamous Fidel Castro.


Lux Multi Zip Canvas Moto Jacket | $78 at Urban Outfitters
Speedy chic at its finest.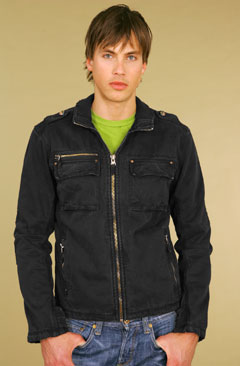 Triple Five Soul Castro Jacket | $149 at
Urban Outfitters
Rugged and utilitarian, with two chest pockets.
Add comment August 25th, 2006