November 15th, 2006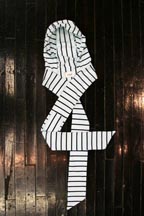 From Kasil Jeans comes the coolest accessory innovation we've seen in some time: the Scoodie!
Part scarf, part hoodie, the Scoodie keeps both your head and neck nice and cozy. Designer David Lim thought of everything–right down to the iPod sized pocket on the scarf flap.

$39 at Revolve Clothing.
Entry Filed under: $20-$50,Women,Women's Accessories