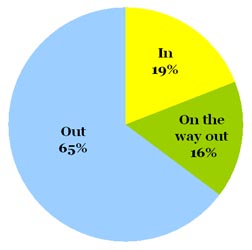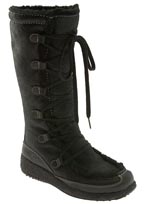 We asked: Are Ugg Boots In or Out?
You said:
Down on Uggs! 65% voted Uggs Out, and another 16% believe they're On the Way Out. Only 19% are in favor of these much-detested fluffy boots.

Omiru's take: When it comes to the LA-esque Uggs-with-a-miniskirt look, we wholeheartedly agree with you. Talk about temperature dyslexia! However, you can wear your Uggs and have your style too. Just pair the boots (we suggest the Milano Boot, pictured left) with an appropriate winter outfit–long pants, a sweater, and a cute jacket, perhaps?

Next Question: A bow can turn a simple dress into something spectacular. But bows on dresses do run the risk of making you feel like you're back in the sixth grade. But what do You think? Tell us, are Bows on Dresses In, or are they Out? Cast your vote on the sidebar!
Pictured: Ugg Australia Milano Boot | $399.95 at Nordstrom.
1 comment December 27th, 2006