Issue No. 71 of the Friday Fashion Hotlist: a weekly compilation of the
cutest and coolest stuff Omiru's Style Intelligence Report saw out there this
week.
This
week, we're spotlighting The Most Useful Accessories to make your January days more productive. We present to
you a ruler bracelet for women and a techy calculator watch for men.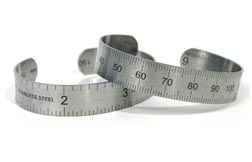 Ruler Bracelet | $40 at Elsewares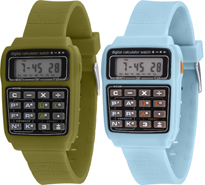 Paul Frank Calculator Watch| $75 at Fred Flare

3 comments January 12th, 2007