Spring is the perfect time to stray away from the heavy fabrications and monochromatic tones of Winter and Fall and turn to breezy, lightweight and colorful fashions. Presenting six items to add to your wardrobe this Spring.
Slim Shorts
Slim, smart and short - but not too short.

7" Essential Chino Shorts | $48 at J. Crew

Cardigan Confidence
Invoking the gentleman style of the '50s and '60s, lightweight cardigans are perfect to make you look mature in a "cool daddy-o" way.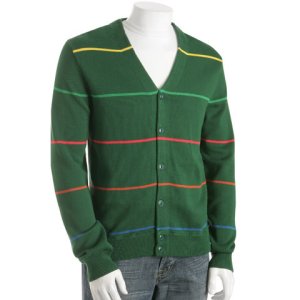 Marc by Marc Jacobs green striped V-neck Cardigan | $118 at Bluefly

Lighter Combat
The military look isn't totally out, so any light-colored military or safari-type button up is perfect for those sunny days.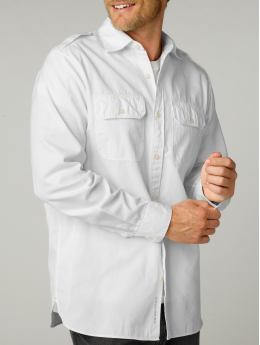 Twill Military-Style Shirt | $59.50 at Banana Republic

Colorful Cover Up
Turn in your thick hooded sweatshirt for a lightweight hoodie in a lively shade.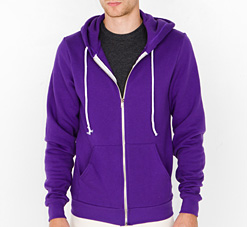 Flex Fleece Zip Hoody | $40 at American Apparel

Ghetto Gold
Silver has grown tired, so why not give it a break and bust out the yellow gold!

Prince on the 45 Mini Gold Vermeil Necklace | $112 at White Trash Charms

Solid White Kicks
Nothing says spring style like a pair of classic white sneakers.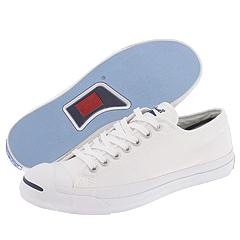 Converse Jack Purcell | $50 at Zappos
5 comments January 24th, 2007