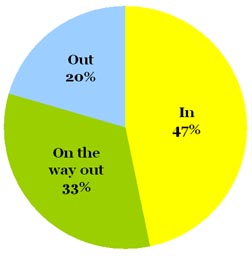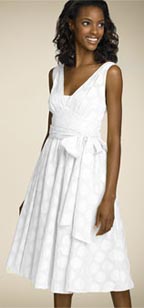 We asked: Are Polka Dots In or Out?
You said: With 53% of the vote against them, Polka Dots are On the Way Out.
Omiru's take: We like the playful feel of polka-dotted styles, but with the variety of geometric prints available out there, we're buying up more sophisticated, retro-inspired prints. Style tip? Polka dots are a great way to add a bit of fun to a serious outfit. Try mixing styles–such as a flirty polka dot top under a military-inspired jacket. Or for a more refined look, try monochromatic polka dots (e.g. bright yellow on mustard).
Next Question:
Our friends at Couture in the City recently reported on the re-emergence of bohemian fashion. But what do
you think? Tell us, is Bohemian Fashion In, or is it Out? Cast your
vote on
the sidebar!
Pictured: Calvin Klein Swiss Dot Dress | $138 at Nordstrom.

Add comment July 2nd, 2007