July 9th, 2007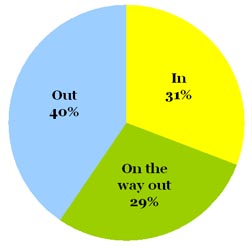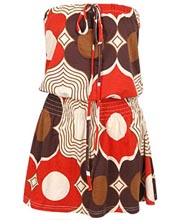 We asked: Is Bohemian Fashion In or Out?
You said: With 69% of the vote against it, Bohemian Fashion is Out.
Omiru's take: While the loose, carefree feel of bohemian fashion seems like a fine idea to us in theory, in practice, this perennial warm weather trend just doesn't look as good as it should. Style tip? If you love bohemian fashion, wear it in moderation. Pair your hippie-chic tunic with a structured pair of pants. Or wear your flowy dress with a sophisticated handbag and shoes. Oh, and buy it on the cheap–this is a fleeting trend, at best.
Next Question: You loved Bright Yellow for Spring and Summer, but what do you think about Mustard Yellow for Fall? Tell us, is Mustard Yellow In, or is it Out? Cast your
vote on
the sidebar!
Pictured: Retro Knit Tube | $19.80 at Forever 21.

Entry Filed under: Trend,Trend Predictives,What's In and What's Out,Women