Welcome to a Special Sampler Edition of the Friday
Fashion Hotlist: a compilation of the cutest and coolest stuff Omiru's
Style Intelligence Report saw out there on the web.
This week, we present to you Our Favorite Goodies from the Sampler to show you the best of the best from independent crafters and artists.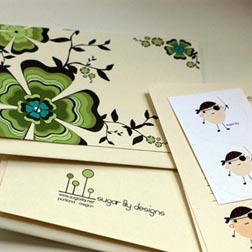 Greeting Cards | $2.50/card at
Sugar Lily
Adorable greeting cards and stationery designed by Brenna Giannini.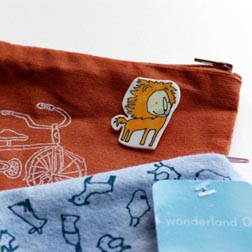 Pouches and Hairclips at Wonderland Q
Great graphics–cute as a button, and then some!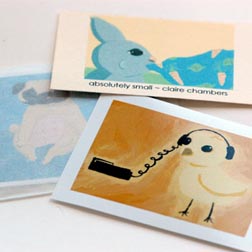 Painting Prints from Absolutely Small
Look for full size prints, $10 and up.
Are you a designer or crafter? Spread the word about yourself by sending your goods to
The Sampler
today!
1 comment August 31st, 2007