Q: What style would be best for a holiday in Lisbon? What about a holiday in Berlin?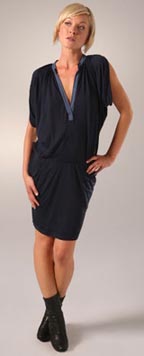 A: Fashion is global nowadays, and while each country has its own culture (and weather patterns), fashion across countries is more similar than it is different. In both Lisbon and Berlin, people are wearing bright colors, 80s inspired clothing, and a mix of structured and unstructured pieces. People in Lisbon and Berlin are wearing the same overarching trends you're seeing in the US–but they're adapting it for each city.
Lisbon is a coastal town that oscillates between old and new, formal and informal, work and play. Fashion is guided by the climate, which is hot and humid during the summer and remains relatively temperate even during the fall and winter. Think creative layering, unstructured dresses, chunky jewelry, and bright colors.
Berlin is a cosmopolitan, distinctly multicultural city whose style reflects its unique demographic mix. Berlin style is more experimental and has a somewhat "underground" feel. You're going to see more one-of-a-kind pieces, dark colors, and severe silhouettes. Short shorts, tulip skirts, drapey silhouttes, and dramatically oversized shirts are all fair game.
Have a great tip about what to wear in Lisbon or Berlin? Share it with us in the comments!

Pictured: Clu Ruched V Neck Dress | $173 at Shopbop.

Style question? We've got answers. E-mail us at tips at omiru dot com, or leave us a comment with your question.

Add comment September 19th, 2007